Whitewater Rafting

Riverdrivers Whitewater Rafting is a family-run company located in West Forks, Maine and offers the finest whitewater rafting in the East. We take pride in our customers and are passionate about our job. Our expert staff will provide you with the greatest outdoor adventure and the best rafting vacation customized on your specific needs. Please give us a call so we can assist you!


Special Offers

Riverdrivers White Water Rafting offers special river rafting vacation and adventure packages, trip discounts all through the year. Like our Facebook page to be the first to hear about our great offers and don't forget to check out our Specials page. Don't miss the Adventure of a Lifetime with the River Driver experts!
Click on the link to watch a special promotional video



Lodging and Camping

When planning your outdoor adventure keep in mind our on-site lodging and camping options. Our campground is located on the shore of the Dead River. Sites include tables, fire rings, close access to showers and bathrooms and some have water and electricity. Our rustic cabins, motel rooms or Appleton House can provide you with even more comfort.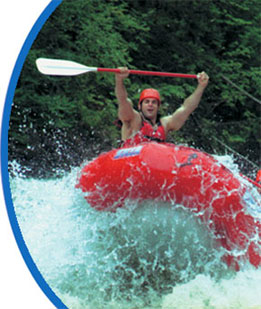 "Dear Andy & Riverdrivers Family,
I want to Thank You for taking Cheryl and I down the Kennebec River last Sunday. It was Great Fun!!!
Thanks again, Pat Bergman"


"Andy, Kim, Beth, Ryan, Shaun & Crew,
Thanks for a GREAT day on the river! The girls had a blast! We will be back hopefully with more next time. Believe us, we will be back…
Thanks again!!! … Crash"


"Thanks for everything! I had the most fun my life!  This trip is so much fun… Jess"


"Andy & Kim & Crew,
As always we had a wonderful time. Thanks for the funyak trip! We will definitely be bringing more people next year...
Shaun, Lori & Alec"


"Thank you for giving us such a sweet cabin to stay in, food and free ice cream. You guy are VERY nice & generous and we all appreciate it. Thanks for having us!
I had so much fun... Erin A."


  "Thanks so much Riverdrivers! I had a blast and really want to return again. Monica"